Welcome to
Innovative Candor
Your Vision Matters
Where creativity meets precision through innovative design and impeccable code
Collaboration and working closely with our clients throughout the development process, ensuring that their vision is brought to life in a transparent manner.
Our Team
Gurpreet Buttar
Digital Marketing Specialist
See More
Gurp has been a Digital Marketer for over 6 years, and is fully certified in Google Ads and Advanced Analytics. His experience ranges from Facebook Ads, E-Commerce, Drop-Shipping, POD, Amazon FBA, selling Digital Products, Funnel Building, Affiliate Marketing & High Ticket Coaching. His expertise is in lead generation, building brand authority and high ticket sales.

Gurp lives by the 5 C's of Online Business. Create Content & Conversations that Convert into Clients. This principle is what he teaches all his clients, and what allows all their businesses to grow!
Hardi B Salih
Programmer and Designer
See More
Hardi has over 12 years of experience as a digital designer and front-end developer specializing in iOS and Android applications, as well as website creation. He is skilled in coding and can collaborate effectively with back-end programmers. As a designer, he has also worked closely with marketing teams designing advertisements and creating product videos.

With an educational background in engineering, Hardi possesses strong mathematical skills, excellent time management abilities, and a knack for organization. His past experience in customer service and teaching Health & Safety has honed his communication skills, enabling him to effectively understand and address client needs.

When not immersed in designing or coding, Hardi enjoys taking walks and listening to music from around the world. He finds joy in watching movies, exploring various realms of creativity, cooking, and spending quality time with his spouse and their rescue kitten, Lily.
Our Services
UI/UX Designer
Create user-friendly interfaces that enable users to interact with applications. Use of applications like Figma, Sketch for building UI to demonstrate the feel and flow of the application. Use of Spline for 3D Modelling.
iOS Developer
Develop applications for mobile devices powered by Apple's iOS operating system. Proficient in Swift, Swift UI, Objective C, and Flutter.
Android Developer
Develop applications for Android devices and the Google Play Store. Proficient in Kotlin, JetPack Compose, Java and Flutter.
Website Designer
Plan, create and code web pages using HTML, CSS and Sauce and Less, React View and Contentful, Flutter, Flex.
Google Ads
Fully certified and proficient in creating and managing advertising campaigns across Google's advertising network, including search ads, display ads, video ads, and more.
Advanced Analytics
Knowledge and understanding of analytics tools, including Google Analytics. Effectively tracking and analyzing campaign performance, user behavior, and website metrics to optimize marketing strategies.
Facebook Ads
Experience in leveraging Facebook's advertising platform to reach target audiences, create engaging ad campaigns, and generate conversions or leads through targeted ads.
E-Commerce
Hands-on experience digital marketing for e-commerce businesses, understanding the challenges and strategies promoting and selling products online.
Drop-Shipping
Knowledge and experience in drop-shipping from the manufacturer or supplier to the customer. Understanding of the marketing techniques and platforms that work effectively.
Print-On-Demand (POD)
Experience in creating and promoting custom-designed products manufactured and shipped on-demand. Understanding of POD platforms, designing effective marketing campaigns, and driving sales.
Selling Digital Products
Understanding of the strategies and channels required to effectively market and sell digital products online such as e-books, online courses, software, or membership subscriptions.
Funnel Building
Expertise in building marketing funnels and creating a step-by-step journey for potential customers to guide them through awareness, consideration, and conversion. This includes designing landing pages, creating email sequences, and optimizing conversion rates.
Affiliate Marketing
Experience and understanding affiliate marketing which promotes other people's products or services. Familiarity with affiliate networks, tracking systems, and implementing successful affiliate marketing campaigns.
High Ticket Coaching
A consulting service that involve developing strategies to attract high-value clients, building brand authority in the coaching industry, and executing effective sales processes.
Bubble.io (A No-Code Application)
We use a variety of No-code applications such as Webflow, Framer, Wix and many others. But we believe Bubble.io makes their platform nore powerful with data and work flow strategies that handle the logic behind the scenes, and is expandable.
Reviews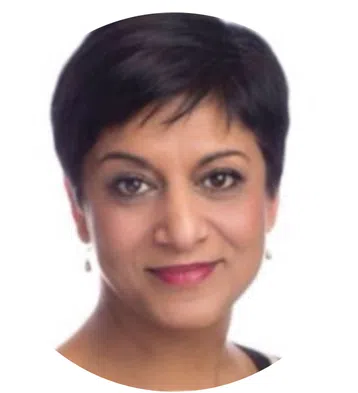 JAS JANDA-WISEMAN
Financial Educator
I have had the pleasure of working with Gurp on lead generations through social media. He was patient and professional and helped me put a great system in place. Thank you Gurp!
GEORGE GERSTENBERG
Retail Consultant
Gurp has given me guidance and insight navigating my social media marketing. I'm grateful for his experience.
Colleen Moore
The Guided Hand Acupuncture
Hardi picked up on the concept quickly and enthusiastically. He was absolutely great to work with - a very direct communicator, a fast, and precise worker, and a quick responder to all communication and work goals.
N.K. Johel
Author of the two-book novel, Bollywood Storm
Hardi has extraordinary vision! He designed an app for my first book, as well as a fabulous website with a visual essence that captures the eye and imagination. Hardi is a great communicator and collaborator. He listens to me and works with my ideas. It's a great pleasure to work with him.
Les Moncrieff R. Ac.
Registered Acupuncturist and healthcare professional
Working with Hardi Salih has been an extraordinarily positive experience. He continually suggests ideas for designing our app projects with creative design and understanding of the latest technology. He also assisted me in rebuilding my website by analyzing and providing solutions to complex technical problems. Hardi has been very professional with a super work ethic, and gets the job done. I highly recommend Hardi if you want to improve business sales with an effective app or website.
Subscribe to our newsletter
Imperdiet consectetur dolor.